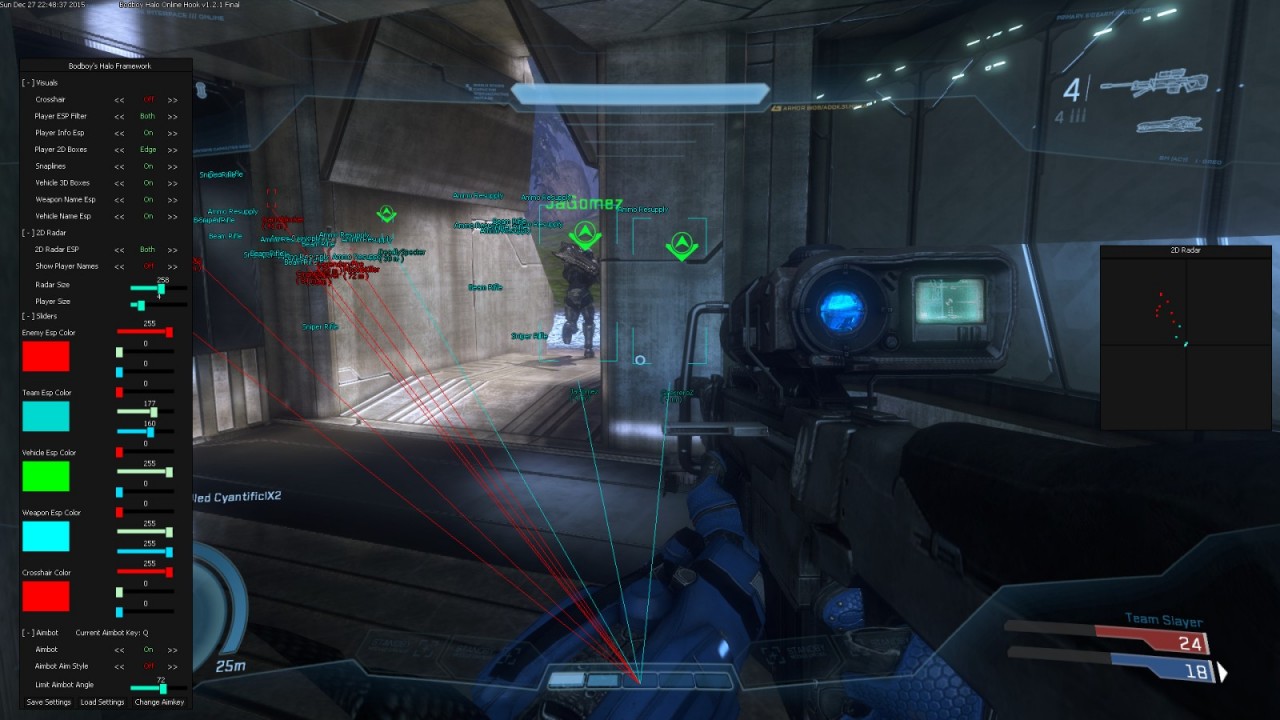 Version 1.2.1 Final ( December 31 2015 LATEST)
- Fixed a bug that would cause the game to crash if you tried to bind the aimbot to 'q' when the aimbot is already binded to that key.
- Recoded the aimbot limit angle to go from 0-180 degrees
- Added corner 2d bounding boxes(go the the 2d bounding boxes option)
- Added some error handling into the menu
- Added option to disable the crosshair
- Added a better ingame check
Special Controls To Consider:
Insert- Toggle Menu

Q - Default Aimbot Key

Features:
Aimbot(two aim styles: closest to view and closest by ground distance)

Aimbot Limit Angle

Esp Filter(Team Only/Enemy Only/Both)

Mouse Menu

Save/Load Settings

2D Radar Esp(Team Only/Enemy Only/Both)

Vehicle Name Esp

Vehicle 3D Bounding Boxes(with correct rotation)

Player Name Esp

Player Distance Esp

Player 2D Bounding Boxes

Snaplines

Crosshair

Customizable colors for all esp features

How Do I Use This?:
1. Find an injector. If you don't have your own you can try Extreme Injector or XENOS.
2. Once you have the injector downloaded, locate the .dll which will be avaiable for download at the bottom of this post.
3. Load up the game and select the process "eldorado.exe."
4. Inject the dll. You can inject at any point and time in game.
5.
*Press Insert to bring up the menu.
Download here: